There are two options for logging in:
- The first option is for new users and it requires creating a new account.
- The second option is to use your RAK ID credentials.
RAK ID is RAKwireless' authentication service. It is a set of credentials that give you access to all RAKwireless services.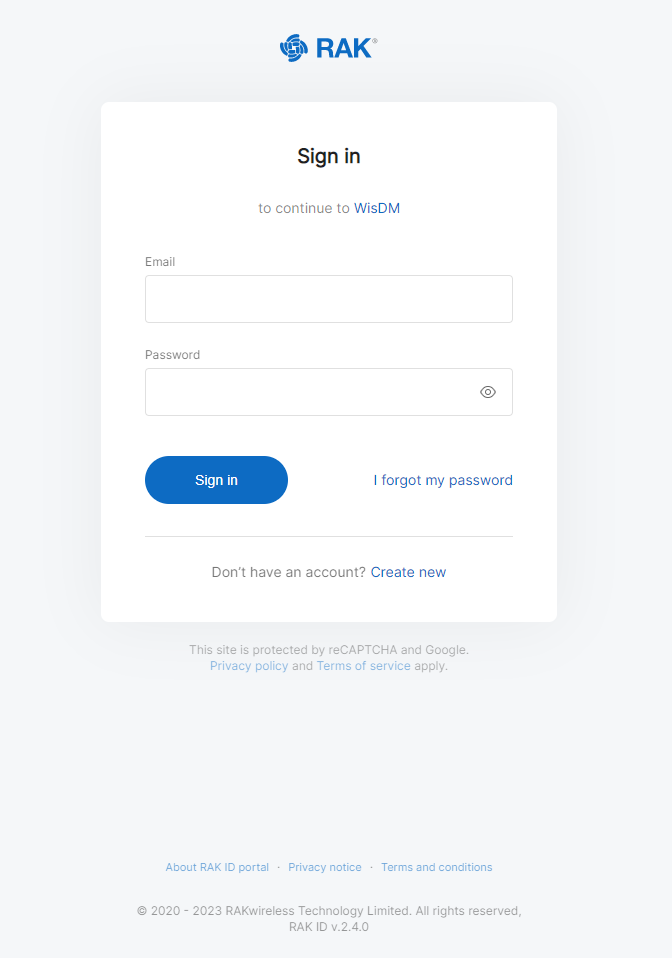 1. WisDM login screen with RAK ID